Feb 4, 2023 - 5:00 PM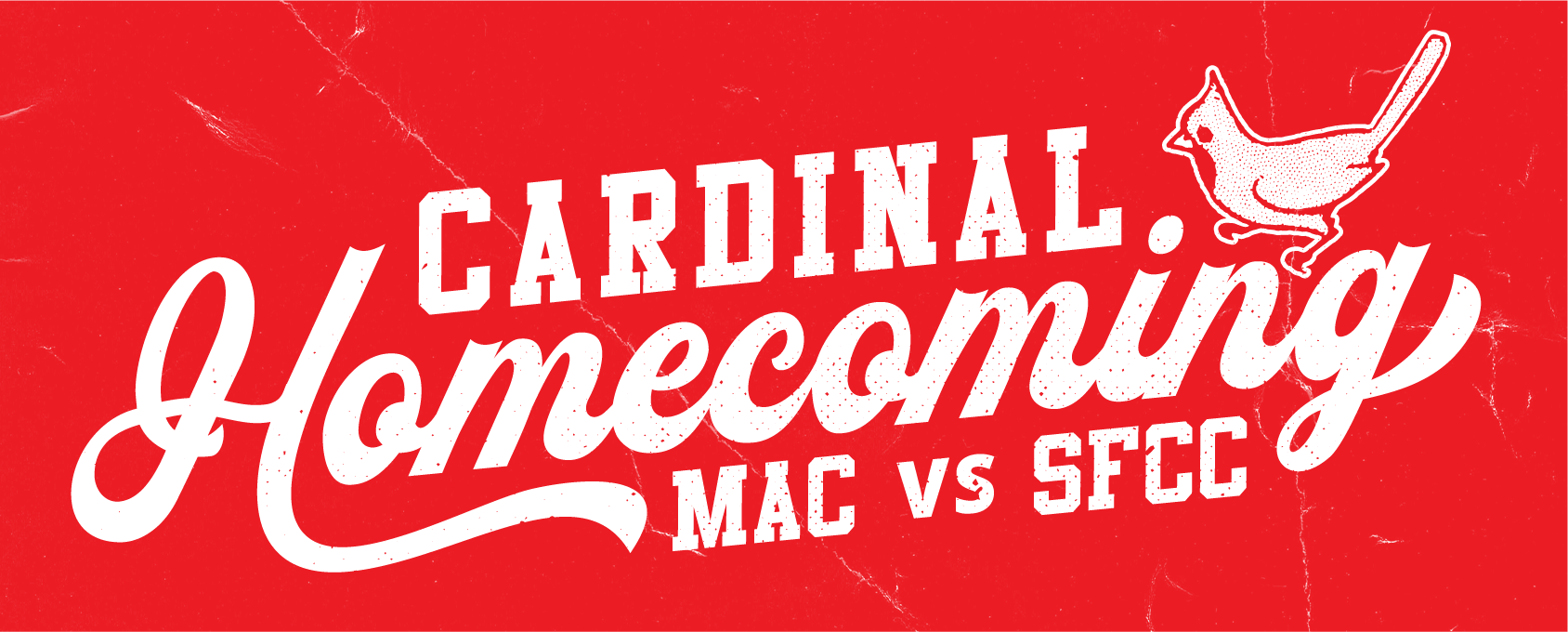 Mineral Area College is getting ready for Homecoming 2023, set for Saturday, February 4, during MAC's Centennial year celebration!
The night will feature Cardinal Women's and Men's teams' basketball games in what will be an incredible showdown against State Fair Community College.
Free t-shirts are available for attendees while supplies last. With a limited quantity of shirts and sizes, be sure to arrive early!
Fans will get the opportunity to win items off the Domino's menu during the Domino's Halftime Half Court Competition, which will take place at both the Women's and Men's games.
Mineral Area College will also host the Cards for Coen Fundraiser, where all of the night's gate fees will be donated to State Fair Community College Men's Basketball Coach, Matt Brown, to support his son Coen's battle with Alveolar Rhabdomyosarcoma cancer.
Find other special activities planned by MAC student organizations and meet Kirby the Cardinal.
Thank you to our Homecoming 2023 sponsors Belgrade State Bank, MTC Truck Driver Training, and the MAC Athletic Booster Club.
The Women's team takes on State Fair Community College at 5 p.m. and the Men's game at 7 p.m. Admission is $5 for adults, $2 for K-12 students, and MAC students FREE with an I.D.
For more information on Homecoming and other Mineral Area College Foundation events, contact Teri LaChance, 573-518-2114 or talachan@MineralArea.edu.